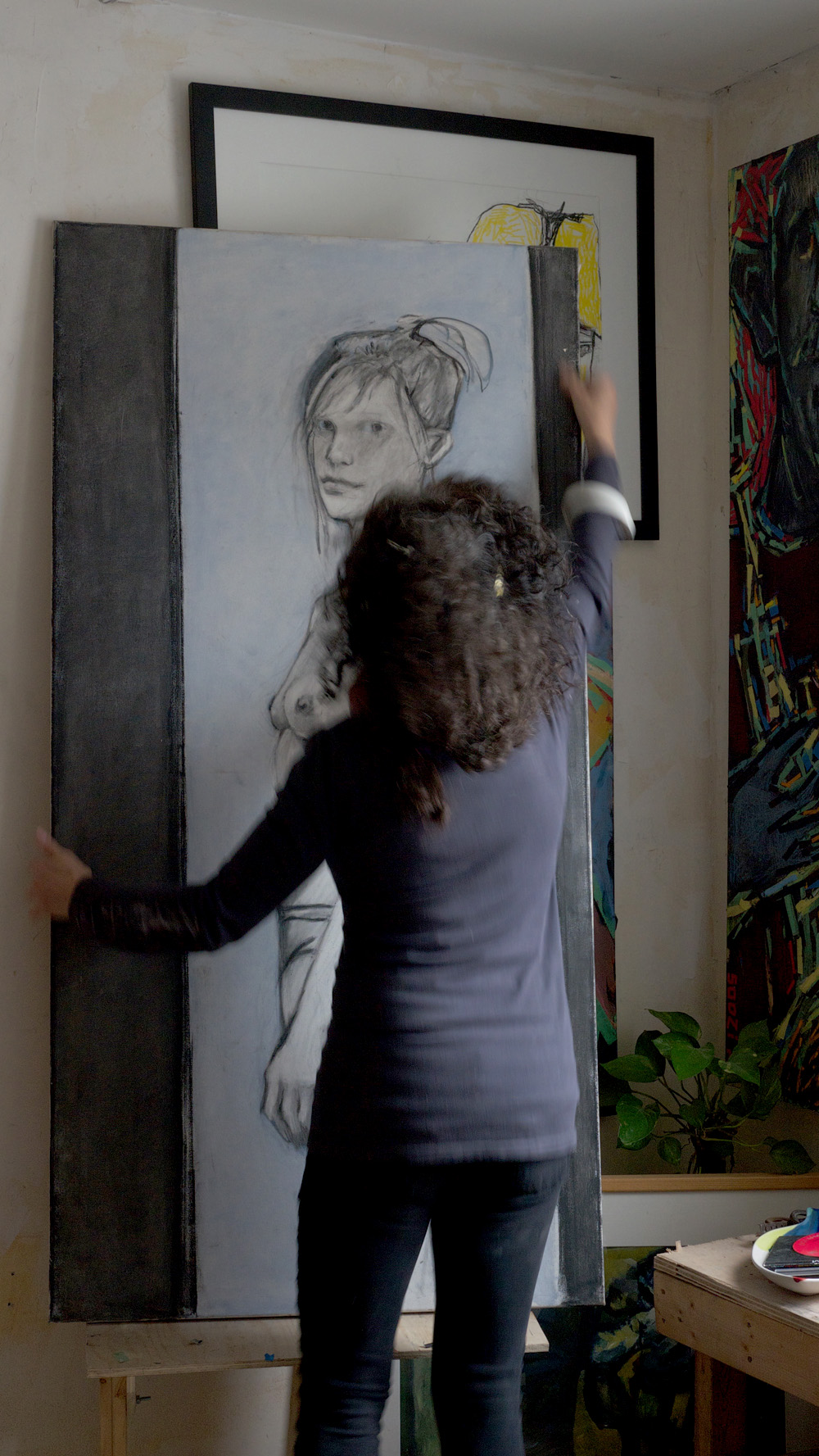 I have been an active member of the Toronto Multi Arts community my entire adult life. I work in the following media: painting, sculpture, installation, performance, music, poetry, theatre, spoken word. As a theatre arts student (York University, 1974-77), I staged multiple productions at the newly emerging Harbourfront. I also served as visual artist in residence at Harbourfront launching 'Kaleidoscope', Toronto's first recycling family art program. From 1985-1990, I taught portrait painting and sculpture (Central Technical School – adult art program). Since that time I have been a working, commissioned visual artist as well as an installation artist. (CanadianArt Magazine,1994).

For the past 20 years, I have been a well known member of Canada's trad/roots-based music community as leader/singer/fiddler of 'Swamperella'. I have toured extensively and recorded 4 Cajun music CDs. My band was chosen to participate at Lilith Fair in1998 and was invited to perform with the Niagara Symphony in 2004. My stage experience has been honed by hundreds of public performances.
I have written cabarets commissioned by Alliance Française (2008-2011) and performed Chansongs at the Conservatory Theatre/Telus Centre in 2013.

I began composing songs in 2000. I was awarded a Toronto Arts Council writing grant in 2007 and launched a solo CD of my original compositions (soozimusic, 2013). Drowning is Fun, along with several other spoken word pieces, were commissioned for the Festival of Oral Literature in Toronto (2013-14). I also facilitate art/music workshops from my studio and offer other artists a place to showcase and share their ideas at monthly salons.
1974-77 – Theatre Studies, York University.
1977 – Harbourfront: Founder of recycled art program - artist in residence
1985-1990 – Sculpture and Painting instructor, Central Technical School, Toronto
1994 – Canadian Art Magazine: First review – Art Installation
1997-present - Leader Swamperella (Cajun / Zydeco band, 4 CD's produced)
1998 – Lilith Fair: Winner of most popular local artist contest
2003-04 – Niagara Symphony with Swamperella
2007 – Toronto Arts Council Song Writing Grant
2008-11 – Alliance Française: writer/director/actor, bilingual cabarets
2012 – Festival of Oral Literature: Debut performance, DROWNING is Fun… once you get used to it
2013 - Telus Center, Conservatory Theatre, Performance
2013 – Debut solo CD, Gallery 345, Toronto, October